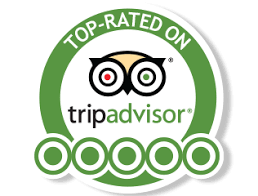 Why book with us? 
1- Reputation: We live in the recommendation of our nice clients. We respect your time and your money. 
2- Value for money: We don't claim to be the cheapest, but we do believe we offer very good value.
3- Legitimacy: Your tour is operated by a fully licensed travel agency to protect you under the law.
99% of our tourists recommend our services because we take you to the places where your souls and hearts belong to
Nha Trang Private Authentic Sunset River Cruise for a nice dinner
This tour is not for tourists on cruise ships 
( COUNTRYSIDE SIGHTSEEING – RELAXATION by taxi, river boat, special tuk tuk → Ponagar Hindou Temple, Sedge Mat Weaving, Inspirational Pagoda Orphanage, Nice Dinner at a riverside restaurant.  
Depart at 3:30 pm and return at 7 pm
Having two banks covered with beautiful scenery of fishing boats, trees and scattered houses, Cai River is an attraction for a night cruise. Our boat will take you along the winding branches of the river at night time. You actually go through the peaceful areas where, at intervals, the yellow light from countryside houses at the foot of mountain flashes in the dark. Lovers of nature, quicken your paces !
Including:  taxi, English speaking tour guide, river boat, special tuk tuk, admission fees, dinner
A few peaceful moments later, you get back to the hotel where you can finally sit down, rest, and think of the amazing day you just had, and the amazing people who made it what it was. These are beautiful memories to reminisce about for years to come. Take all the magic back home with you, share it with your loved ones and spread it to the rest of the world.
If you would like to get a quote or you agree to book, please click on BOOK NOW and fill in the form your fullname, how many people you are, day of activities, name of your hotel, room number,  what kind of food you don't want to eat for lunch. 
Notes: Age groups  Child (3-11) and Adult (12-95 )
The price is for tourists who stay in the tourist center in the city. If you stay far from the tourist center ( Amiana, Vinpearl, An Vien Resort, or resorts on the way to the airport , Mia Resort, Anam Resort…. ), please contact us for a new quote 
Hotline: 0914047406 or +84 914047406 
Mr Dung Pham (English French speaking)
Whatsapp: +84 914047406