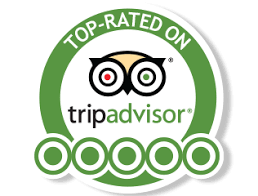 Why book with us? 
1- Reputation: We live in the recommendation of our nice clients. We respect your time and your money. 
2- Value for money: We don't claim to be the cheapest, but we do believe we offer very good value.
3- Legitimacy: Your tour is operated by a fully licensed travel agency to protect you under the law. 
Nha Trang Countryside Tour
99% of our tourists recommend our services because we take you to the places where your souls and hearts belong to
Nha Trang Private Authentic Cultural Countryside Tour by car
This tour is not for tourists on cruise ships 
Depart at 9:00 am Return at 1:30 pm
Our countryside tour by car is famous for laid-back vibe for families, slow walkers, aged people, wheelchair travelers.
This is specially tailor-made excursions. Exploring the country trails, village's life, town and farms, pagoda the best way to experience the "true" Vietnamese countryside. This countryside tour offers you a fascinating insight into the "real lives" of everyday people who are the backbone of Vietnam . Enjoy the opportunity to interact with the local people as they go about their daily lives, with farming and cottage industries as their primary source of income.
Sedge Mat Weaving:The village path leads us to the home of one family who weave mats from sedge which grow abundantly in the surrounding area. Two people working together will weave just four mats in a day, which will be taken to the local market and traded for food and other essentials. 
Inspirational Pagoda Orphanage: where it shelters and cares for over 160 abandoned, orphaned or street children. They range from several months to 9 years of age. The children of the orphanage are taken care of by a group of Buddhist nuns and volunteers. Their goal is to provide the children with a safe and caring environment which lessens their misfortune and gives their lives greater purpose and meaning. Being a private organization, the orphanage is trying to provide its children food, shelter, health and education. The nuns and volunteers at the orphanage have devoted their lives for the wonderful mission – helping the orphans. You will learn about the Vietnamese educational system, and you can play and sing with the little children. From little things, big things grow.
3. Giant Amitabha Buddha statue at a height of 68 meters plus sweeping panoramas over the rice fields beyond. Enjoy views of emerald-green rice paddy fields on the way.
4. Dry noodles making: One of the most typical food from rice steamed and processed into round piece dried in the sun on the bamboo brackets that are on sale in the inns or shops. 
5. Conical hat making village: Conical hat making village: Manual skill work by women, it's also your gift for your friends when toward home. 
6. Coffee shop: You can sip Vietnamese pure coffee or other tasty treats in the city after lunch
Including: English speaking tour guide, private car, nice lunch at a riverside restaurant
A few peaceful moments later, you get back to the hotel where you can finally sit down, rest, and think of the amazing day you just had, and the amazing people who made it what it was. These are beautiful memories to reminisce about for years to come. Take all the magic back home with you, share it with your loved ones and spread it to the rest of the world.
If you would like to get a quote or you agree to book, please click on BOOK NOW and fill in the form your fullname, how many people you are, day of activities, name of your hotel, room number,  what kind of food you don't want to eat for lunch. 
Notes: Age groups  Child (3-11) and Adult (12-95 )
The price is for tourists who stay in the tourist center in the city. If you stay far from the tourist center ( Amiana Resort, or resorts on the way to the airport , Mia Resort, Anam Resort…. ), please contact us for a new quote 
Hotline: 0914047406 or +84 914047406 
Mr Dung Pham (English French speaking)
Whatsapp: +84 914047406
Nha Trang Countryside Tour, Nha Trang Countryside Tour, Nha Trang Countryside Tour, Nha Trang Countryside Tour, Nha Trang Countryside Tour, Nha Trang Countryside Tour, Nha Trang Countryside Tour, Nha Trang Countryside Tour, Nha Trang Countryside Tour